Has the outside of your business or home been looking a bit dreary lately? If you are expecting to restore the former vibrancy of your home or business, proficient pressure washing might be in order.
Here at Metro Property Maintenance, we consolidate innovation, general training, and a robust work attitude to ensure that home and entrepreneurs are satisfied with our pressure washing services.
We are the leading pressure washing expert team in Portland. Our team is equipped with the best tools, broad knowledge, and leading training needed to make sure we offer you the best service to suit your requirements.
Contact our expert team online today or call us at (503) 594-7777 to get your price for pressure cleaning services Portland now!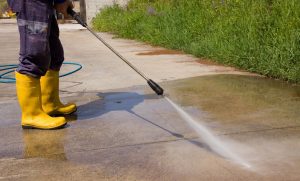 Exterior Pressure Washing Services in Portland
Keeping and maintaining a perfect, splendid business exterior demands time, assets, and huge loads of attention to detail. So why not save yourself the pressure and bother, and pass on it to the pros! Proficient pressure washing services offered by Metro Property Maintenance can assist you with acquiring the exquisite structure exterior your business deserves, and when you select our team, you'll get only the absolute best.
We have been offering the leading and trustworthy Portland pressure washing services for a long time. We're dedicated to the best quality, and when it comes to our exterior pressure washing Portland services, you'll find no specialists more qualified to meet your unique and varied requirements.
Looking for unmatched, expertly trained experts to offer your exterior pressure washing service needs? Contact us online today, either for single-service or for routine cleaning!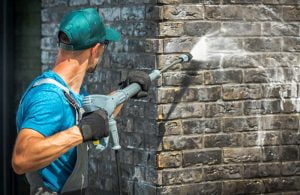 Pressure Washing Portland Locals Trust
Metro Property Maintenance pride itself on giving solid and perfect pressure cleaning services to business and domestic clients throughout all rural areas of Portland.
Our extremely trained pressure cleaning experts can resuscitate the exterior surfaces of your building by removing residue, form, and other pollutants, leaving it looking new. Whether you want a one-pressure cleaning service or a scheduled exterior pressure cleaning service, contact us today.

The Benefits of Pressure Washing Services
Why choose an expert service to meet your cleaning needs? Expert assistance with our pressure washing and business division will bring you a lot of extraordinary advantages, including:
Wonderful service and results: Our team has gone through training to ensure our washing service is exhaustive and complete. When you need your business to look its best, nobody does it like a team of dedicated exterior pressure washers with your exceptional requirements at heart!
Saved assets and time: While renting a temporary washer is plausible, the process tends to yield negligible or poor outcomes. Appropriate pressure washing services require the best tools, and specialists with the experience to deal with pressurized tools appropriately. Without these, you're wasting your time and using assets for definitely not the best performance.
Repair avoidance: Dug-in dirt and grime give a method for embellishment, buildup, and eventually expensive property damage. With proficient pressure washing services, you stand to protect your business' design and prolong its life expectancy, all while getting a beautiful, welcoming business front!
Safe, Simple Solutions: Utilizing pressurized tools frequently causes more damage than great, and can present perils to those unfamiliar with how they work. Choosing us as your exterior pressure washers offers you a safe and simple means to get them clean, the fresh-looking business you both need and deserve.

Looking For a Pressure Washing Portland Company near you?
The perfect method for reestablishing the brightness to your building's exterior surfaces, pressure cleaning, or pressure washing can do the work right! Metro Property Maintenance has the most recent tools in the industry and the experienced team in our pressure washing division has clock hours and hours of training to offer pressure washing services. Whenever you want pressure washers who can take care of business properly the first time, without fail, choose Metro Property Maintenance.